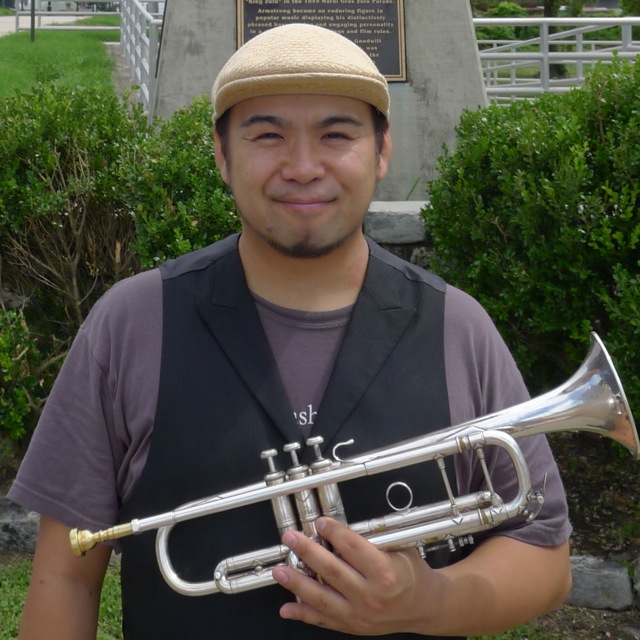 Satoru's Pics from Gigs & Life

by satorun0084
trumpet player & composer in New York and the former New Orleans resident, US. Originaly from Miyagi, Japan.

大橋諭=トランペット奏者/作曲家。現在アメリカ、ニューヨークのクィーンズ在住。元ニューオリンズ住民。宮城県出身。

E-mail
sohashi1@hotmail.com

カテゴリ
全体
音楽
未分類
以前の記事
2011年 10月
2011年 09月
2011年 08月
2011年 02月
2007年 08月
2007年 07月
2007年 06月
2006年 09月
2006年 06月
2006年 02月
2006年 01月
2005年 12月
2005年 08月
2005年 07月
2005年 06月
2005年 05月
2005年 04月
2005年 03月
2005年 02月
その他のジャンル
ファン
記事ランキング
ブログジャンル
画像一覧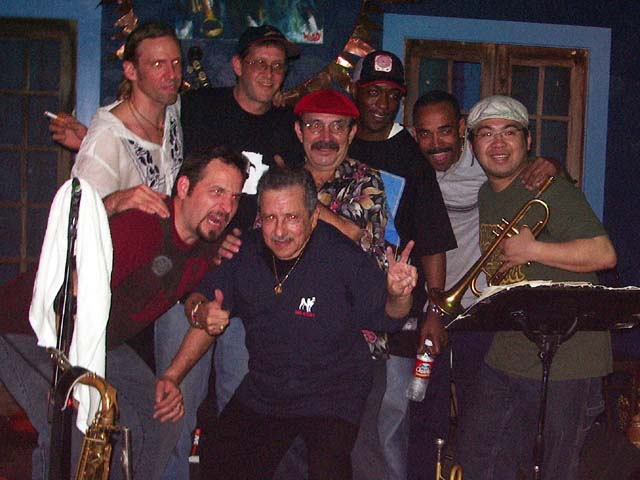 OTRA with Guests. I was on the gig as the special guest, mearns simply "sub", that day. OTRA is one of the most outstanding Afro-cuban Jazz Bands in New Orleans.
オトラ+ゲスト達。俺は一応スペシャル・ゲストとしてギグに呼ばれてました。まぁ言うと単に「トラ」なんですけど(笑)。オトラはニューオリンズでもかなり注目を集めているアフロ・キューバン・ジャズバンドのひとつです。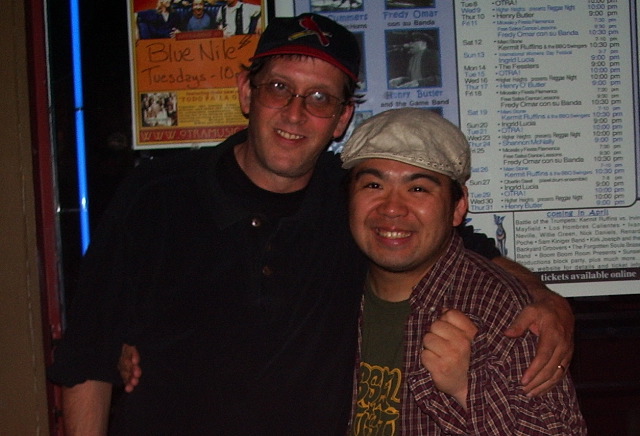 Rob & Satoru after the gig. Rob is a great composer & pianist & guitarist. He left New Orleans to Chicago next day with his wife Tomoko, who is my best friend & a great Brazilian Piano player, and their pretty baby Mimi-chan. I miss them! Good luck @ Chicago!!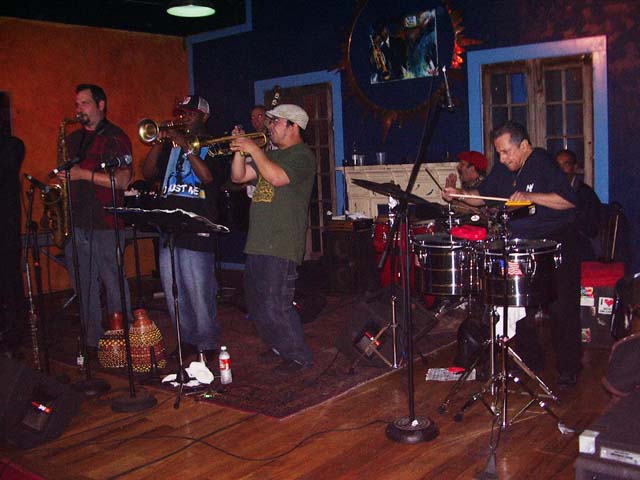 Leon Brown(Tp) from Funkin Horns & New Orleans Jazz Orchestra. Christopher(Timbales) from Colombia. He got a fire!!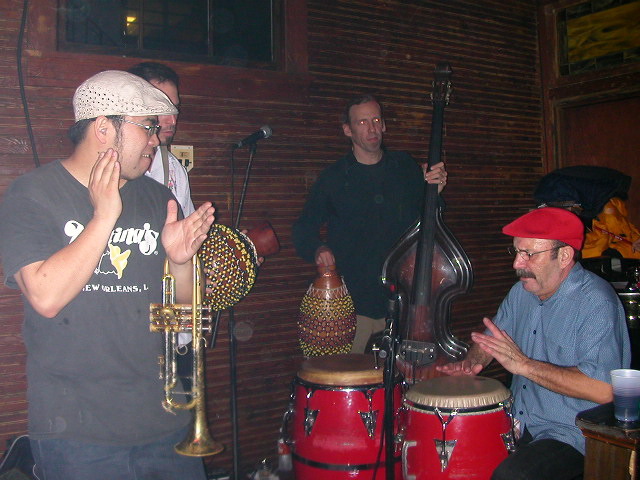 Pupi(Conga) from Cuba. Check his HOT performance.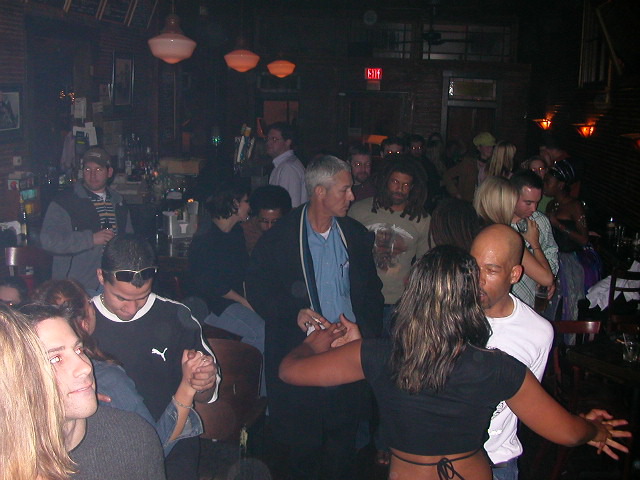 HOT dancers!
A photo from New Orleans Spice-Jazz Band's Lunch Party. I am one of substitute members for this band. They play traditional Jazz almost every day 7PM~10PM@ Steamboart, Creole Queen & Cajun Queen and also parade on the street whenever they got a call. The members are from Preservation Hall Jazz Band, Olympia Brass Band, New Orleans Nightcrawlers Brass Band, Newbirth Brass Band, Storyville Stompers etc.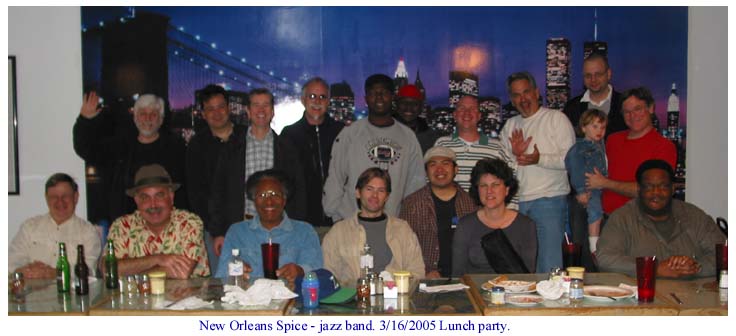 Here is pics from the past parade gig I did with them.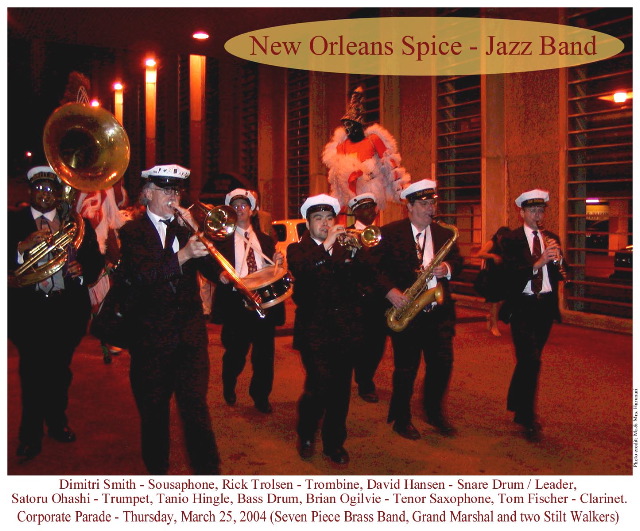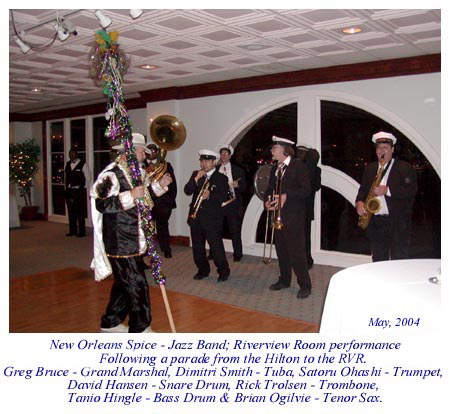 Satoru after the show @American Queen. 豪華客船アメリカン・クィーンでの演奏後に。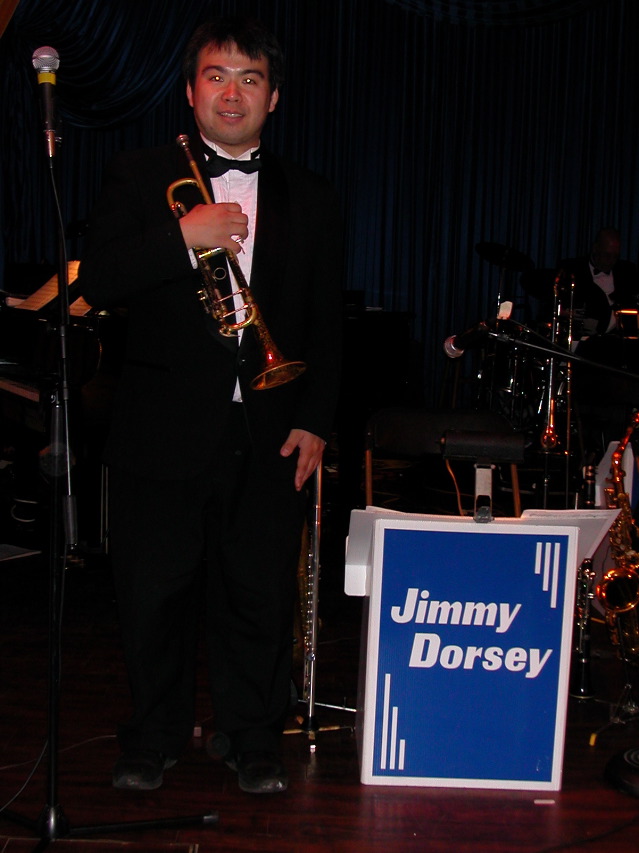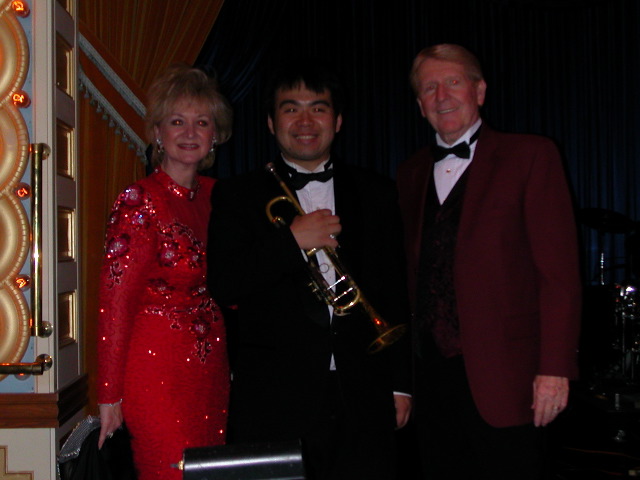 with Nancy Knorr(Vo)&Bill Tole(Leader&TB)専属歌手のナンシーさんとリーダーでトロンボーンのビルさんと一緒に。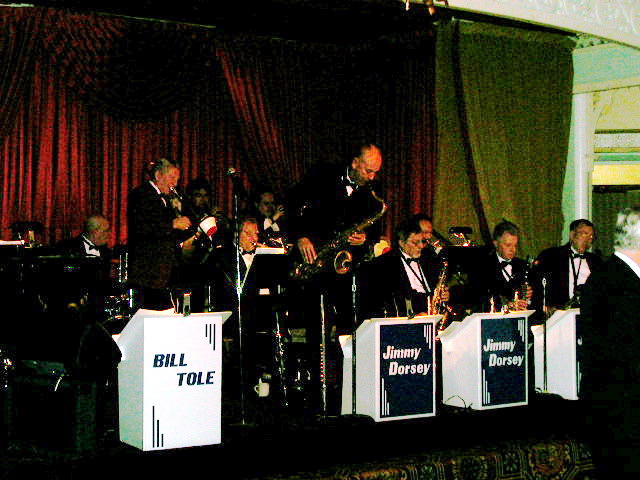 The show @Mississippi Queen. Satoru is next to Bill Tole. Sorry unclear! こちらはミシシッピ・クィーンでのショーの様子。ビルさんの横のトランペットが私ですが見えにくいですね。残念!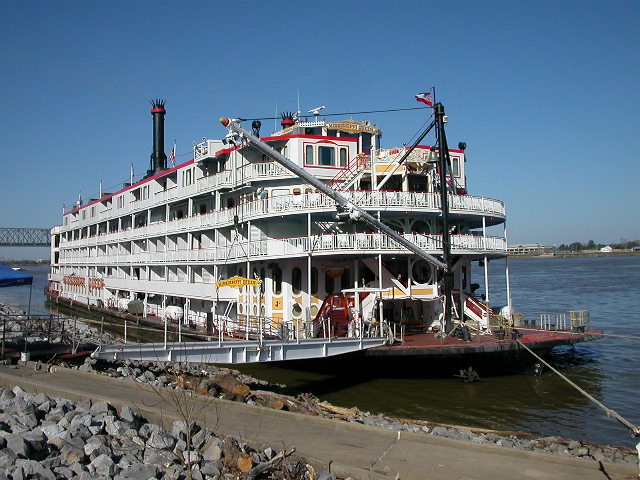 Mississippi Queen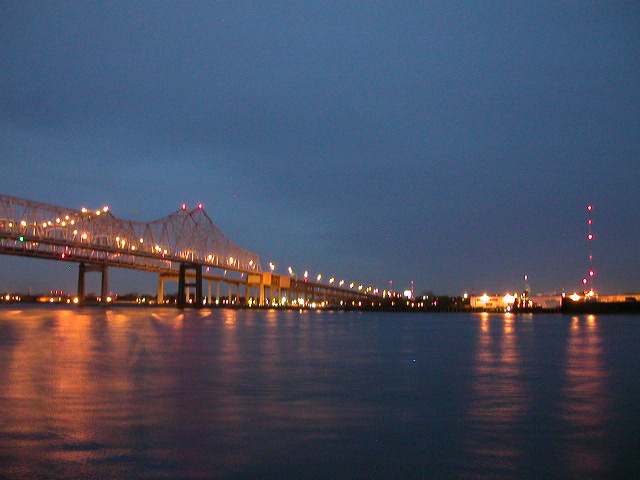 Nice view!!